Book with Confidence
Booking a holiday is a trustworthy action! We lay a lot of emphasis on ensuring a secure booking of the desired holiday for our customers. We are therefore bonded by the German Reisegarant GmbH to secure customer funds. Further we are a member of the Deutscher Reiseverband (DRV), the third largest association of tour operators worldwide. Good references are a basic requirement for a constant membership with the DRV. You can book securely with us!
Trusted Shops

Trusted Shops
is the first certification mark for online shops with a
money back guarantee
for online buyers - guaranteed by the Atradius Insurance Group. After having completed the online booking, you have the possibility to sign up for the
money back guarantee
programme for free with Trusted Shops.
Deutscher ReiseVerband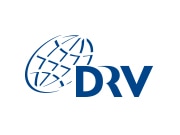 The
DRV
is the largest organisation of travel agencies and travel companies in Germany.
Membership Criteria
At least two references of the company, e.g. from other DRV members or the corporate bank (references are acquired by the DRV)
With tour operators: a separate, valid proof of the security of customers funds
Sufficient corporate capital and correct bookkeeping
Reise Garant

We are a fully bonded tour operator. Our bond is a European legal standard and comes in the form of an insolvency insurance provided by
Reisegarant
and is underwritten by Generali Versicherung AG. Further information about the Certificate of Security can be found
here
.
Zoover Hotel Reviews

So our customers can get a neutral view of the offered accommodations it is recommendable to check the holiday reviews on the website
www.zoover.co.uk
. Besides detailed descriptions of the accommodations there are also authentic photos and videos presented on the website. Further the reviews are available in near all European languages.