My Booking
You have already booked and would like to change something?
Send us an e-mail then with your booking number to
bookingamendment-ie@snowtrex.com
.
You aren't able to participate on your holiday, or have questions regarding this?
Then send us an e-mail with your booking number to
cancellation-ie@snowtrex.com
.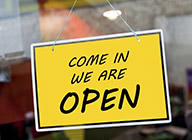 Office Hours (UK time)
Non-binding Offer
If you would like to create your own non-binding offer, click on
Search & Book
.
Contact & Address
Tel.:

+353 144 757 70

Tel.:
+44 (0)20 336 533 13
Tel.:
+1-888-610-0610
Fax:
+49 221 33 60 62941
E-mail:
info-ie@snowtrex.com
TravelTrex GmbH
Bonner Str. 484-486
50968 KÖLN (GERMANY)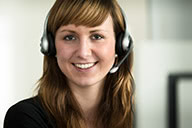 Snow guarantee
Snow Guarantee
Early booking without any risk - that's our Snow Guarantee!
If continuously less than 40% of the ski lifts included in the booked lift pass (as per information found on our website under the "Ski Area" tab) are in operation due to lack of snow, you have the opportunity, up to 10 days before departure date, to change your booking to a different holiday for the same dates without any charges (subject to availability of free rooms; price of the new holiday applies at the time of the original booking; valid for holidays with arrivals from 29/12/14 to 14/03/15). To make use of our Snow Guarantee, please contact us on the 10th day (effective day) before the day of departure (e.g. Wednesday, if arrival day is Saturday) via e-mail or by telephone.
Nice-Price
Nice-Price Guarantee
If you find a better price for an equivalent holiday (including the same services) publicly available, please send us this offer before you make a booking. We will not only match that price but better it by €10 per booking. Nevertheless, we are convinced that you won't find a better price/service ratio! And with our numerous reductions you are able to take advantage of even more savings.
Lift Pass
Lift pass / Keycard
LIFT PASS EXTENSIONS & UPGRADES

All holidays - unless otherwise stated - include a 6 days lift pass, valid from the day after arrival until the day before departure. The lift pass can be extended until the day of departure during the booking process. Those wishing to have an extra day's skiing on the day of arrival can purchase a half-day or day ticket at the lift office in resort.
In some resorts it is possible to upgrade to a "large" lift pass, so that you can make use of the other ski areas that are included in the lift pass union.
In many resorts the lift pass is issued as a keycard (electronic lift pass). For this a slight fee applies, which generally is reimbursed when the card is returned to the lift office at the end of the holiday.
If you don't desire the lift pass, then you can deselect it during the booking process. Your holiday price will be reduced by the value of the lift pass. In some resorts the de-selection of the lift pass is not possible.
Book with Confidence
Book with Confidence
Booking a holiday is a trustworthy action! We lay a lot of emphasis on ensuring a secure booking of the desired holiday for our customers. We are therefore bonded by the German Reisegarant GmbH to secure customer funds. Further we are a member of the Deutscher Reiseverband (DRV), the third largest association of tour operators worldwide. Good references are a basic requirement for a constant membership with the DRV. You can book securely with us!